Midday Mindfulness
During 'lockdown' Deb has been conducting webinar mindfulness exercises. This is a freely available resource she is providing on weekdays at midday. Each week Deb runs through different exercises. On the 3rd of August, Deb begins 'compassion exercises'. These are appropriate for the general public and you do not need to be a client of The ACT of Living to join.
You will need to register for the webinar before joining- It is free to join
It is private: Deb will be the only person with my camera on and no-one will be able to see your name.
Deb will record the exercises and post them at the end of the week. These are available for $20.
There is a Facebook group for the webinar – once you register you can join
Want to know more? Deb has created a promo video for Midday Mindfulness.
Interested? Register by clicking
here.
I have spent the first three decades of my working life as a professional horn player with orchestras around Australia and The Netherlands. Most of that time I struggled to consistently produce my best under the constant pressure of performing at the elite level. That experience made me curious about why humans struggle mentally and emotionally, and it was a revelation to me when I had my first ACT (Acceptance and Commitment Therapy) session with a psychologist in 2010.
From that moment, I have been on a path to help others with ACT, initially as a performance coach and now also as an ACT therapist.
After studying at Monash University, I became a qualified and registered counsellor in 2016, but my own unique perspective as someone who has benefitted from ACT has given me a deep understanding from which to help my clients. I understand how ACT can change your life and I have walked the path from sadness, worry and frustration myself.
I am a member of the The Australian Counselling Association and I abide by their code of ethics.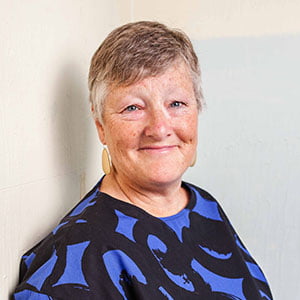 Julian McNally interviews Deborah Hart
What type of clients do I work with?
As a generalist counsellor and ACT Therapist, I work with adults who are struggling with stress, worry and anxiety, relationships, life direction and career and workplace conflicts as well as focus and motivation.
My special interest is using ACT and Compassion Focussed Therapy (CFT) to help clients with performance anxiety perform their best under pressure. I also help with strategies for preparation and practice to support peak performance in auditions, exams and on the stage.
I am not a psychologist and I cannot offer a Medicare rebate. Here is the  Scope of Practice for counsellors registered with the Australian Counselling Association.
Location
The ACT of Living, 203 High St, Northcote, Vic 3070
Appointments
To make an appointment, email
[email protected]
I offer a free introductory 30 minute phone conversation with people who are interested in learning if I could be helpful to you. To arrange this call please email [email protected] .
I am also available for phone or Zoom sessions Australia wide.
Cancellation Policy
A minimum of 24 hour's notice is required for cancellations. Less notice than this means we will have to charge you a cancellation fee.
Availability
Monday 1pm to 7pm
Tuesday 1pm to 7pm
Wednesday 1pm to 7pm
Thursday 1pm to 7pm
Friday 1pm to 5pm
Saturday 10am to 1pm
During COVID-19 Lockdown appointments will be online via Zoom.
Fees
$100 per session (for new clients starting February 2020)
Payment must be made immediately after the consultation. There are no exceptions.
We accept: Visa, Mastercard, Cash or Cheque. EFTPOS facilities are available on site.
Rebates & Referrals
Medicare rebates are available, however a GP referral is necessary. To obtain a Medicare rebate you will need to obtain a Mental Health Care Plan and referral from your GP. Otherwise, if you have a treating psychiatrist, she or he can provide a general referral letter. If you haven't yet obtained a referral, we may be able to recommend General Practitioners in the local area whom we already work with.
Rebate Eligibility
Please check with your private health insurance fund to see if counselling is covered. This especially applies to Skype and phone counselling which are only eligible for Medicare rebates if you live in certain rural or remote areas.
We're here to help you find the way into a life you love. You may be facing one of life's everyday setbacks like separation or a relationship breakup, loss of a loved one, conflict at work or change of job, loneliness, family problems and so on. Or you may be experiencing a mental health condition like depression, anxiety, addiction or trauma. Perhaps you're just trying to understand yourself, your thoughts, emotions, sexuality or relationships, or perhaps to understand and find purpose in your life. A skilled Melbourne psychologist expert in Acceptance and Commitment Therapy and other scientifically supported therapies, will work with you, putting your strengths and new insights in the service of a more fulfilling life. Phone today to chat with one of our friendly psychologists, or complete this form and we'll call you back.