Josh Hobson is a compassionate and supportive psychologist who works with his clients to identify their inner strengths, and to draw on these strengths so that his clients can bring about the change that they want to see in their lives. Josh empowers his clients to achieve their goals and work towards the values in life that are meaningful to them.
He is experienced in delivering evidenced-based individual and group therapy to a range of clients from different ages and backgrounds, to treat a range of mental health difficulties including anxiety, depression, stress, anger, chronic pain, grief, relationship problems, and sleep dysfunction. Josh works with adults but does not see couples.
Working from a person-centred therapeutic framework, Josh brings experience in Acceptance and Commitment Therapy, mindfulness-based treatments, meditation, positive psychology, Cognitive Behavioural Therapy, and feedback-informed therapy to his work with clients.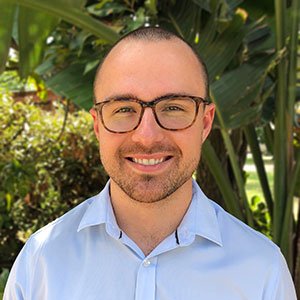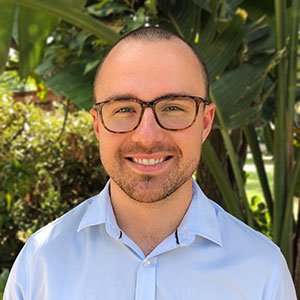 Location
The ACT of Living, 203 High St, Northcote, Vic 3070
Appointments
Cancellation Policy
A minimum of 24 hours notice is required for cancellations. Less notice than this means we will have to charge you a cancellation fee.
Consulting Times
Josh sees clients on Monday 5pm to 8pm Thursday from 5pm to 9:30pm, and on Friday from 12pm to 8pm.
Duration of sessions: 50mins.
Skype and telephone sessions may also be available.
Fees
$180 per session
Payment must be made immediately after the consultation. There are no exceptions.
We accept: Visa, Mastercard, Cash or Cheque. EFTPOS facilities are available on site.
Rebates & Referrals
Medicare rebates are available, however a GP referral is necessary. To obtain a Medicare rebate you will need to obtain a Mental Health Care Plan and referral from your GP. Otherwise, if you have a treating psychiatrist, she or he can provide a general referral letter. If you haven't yet obtained a referral, we may be able to recommend General Practitioners in the local area whom we already work with.
Rebate Eligibility
Please check with your private health insurance fund to see if counselling is covered. This especially applies to Skype and phone counselling which are only eligible for Medicare rebates if you live in certain rural or remote areas.
We're here to help you find the way into a life you love. You may be facing one of life's everyday setbacks like separation or a relationship breakup, loss of a loved one, conflict at work or change of job, loneliness, family problems and so on. Or you may be experiencing a mental health condition like depression, anxiety, addiction or trauma. Perhaps you're just trying to understand yourself, your thoughts, emotions, sexuality or relationships, or perhaps to understand and find purpose in your life. A skilled Melbourne psychologist expert in Acceptance and Commitment Therapy and other scientifically supported therapies, will work with you, putting your strengths and new insights in the service of a more fulfilling life. Phone today to chat with one of our friendly psychologists, or complete this form and we'll call you back.