Thanks for your interest in Psychological Flexibility skills  Here's your free audio exercise.
What is this exercise?
This Self-Compassion exercise trains two of the six psychological flexibility skills we teach in Acceptance and Commitment Therapy and Acceptance and Commitment Training: Openness and Selfing. Openness is the ability to allow your feelings to freely be what they are. Selfing is the ability to distinguish between you and what you think, do and feel.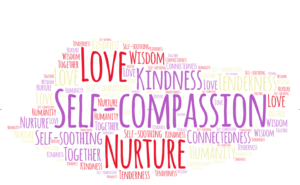 Why is this important?

Openness allows you to accept what you feel and then to pursue what you value. You can then direct your actions according to your choices rather than to temporary feelings. Selfing gives you a stable starting point from which to make those choices.
[P.S. Don't worry if this description seems vague or intellectual. ACT is not. You learn these skills by doing them, not talking about them]
Benefits of Self-Compassion
Self-compassion has been found to be associated with greater:
Conscientiousness
Optimism
Curiosity
Happiness
Emotional balance and resilience when facing challenges
Personal initiative
Social connectedness
and with less:
Depression
Anxiety
Perfectionism
Narcissism
What's next?
If you found this exercise helpful, feel free to try some of our other exercises. If you think you would benefit from applying these skills in your workplace or to your mental health, call us or contact us via the contact form on this page.