Practising as a psychologist for the past 15 years I have worked with a great variety of people from a wide range of backgrounds. My approach draws on humanist-existential psychology, which means that I aim to help people build a sense of meaning and coherence to their experiences. I also draw heavily on principles of Acceptance and Commitment Therapy as well as Cognitive Behavioural Therapy in helping people to find practical solutions to their problems.
My approach is to develop insight and understanding around the difficulties that people are experiencing. Making sense of these experiences and understanding them is a big step towards knowing how to manage them in day-to-day living. To assist with better management, I also used focused strategies ranging from developing insight into how people relate to their thoughts and feelings, to directly challenging unhelpful patterns of thinking.
Everyone is different and I have learned that therapy works best when it is flexible and responsive to a person's needs.
Types of Issues and Clients That I Work With
I am comfortable working with most people and dealing with a range of presenting problems. I have extensive experience treating depression, anxiety, panic attacks, phobias, trauma and grief, stress, amongst other things. I also have experience working with relationship issues and I am experienced in providing couples counselling.
In my day job, I am a research psychologist (academic) at the University of Melbourne. My research is focused on questions such as why the so called happiness culture is making us more depressed, and why our painful experiences in life may be an important pathway to finding happiness. This work is the focus of a recent TEDx Talk and my book, The Other Side of Happiness.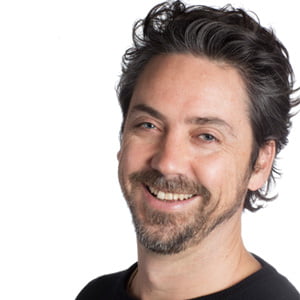 Location
The ACT of Living, 203 High St, Northcote, Vic 3070
Appointments
Cancellation Policy
A minimum of 24 hour's notice is required for cancellations. Less notice than this means we will have to charge you a cancellation fee.
Consulting Times
Monday: 4-9pm. Tuesday: 4-9pm
Duration of sessions: 50mins.
Skype and telephone sessions are also available.
Fees
$180 per session
You will be contacted to make payment the next business day following your appointment. Payment will be made via our electronic payment system and a receipt will be emailed to you. If you are eligible for a Medicare rebate, we will process this for you.
We accept: Visa and Mastercard
Rebates & Referrals
Medicare rebates are available, however a GP referral is necessary. To obtain a Medicare rebate you will need to obtain a Mental Health Treatment Plan and referral from your GP. Otherwise, if you have a treating psychiatrist, she or he can provide a general referral letter. If you haven't yet obtained a referral, we may be able to recommend General Practitioners in the local area whom we already work with.
For information about Medicare rebates, please see our FAQ section, particularly 'Can I receive a Medicare rebate for seeing a psychologist?' and 'Are there Medicare rebates for seeing a telehealth sessions? Or private health rebates? – COVID-19'.
If you would like to claim via private health, please check with your private health insurance fund to see if counselling is covered. Otherwise you will need to pay for the full fee.
We're here to help you find the way into a life you love. You may be facing one of life's everyday setbacks like separation or a relationship breakup, loss of a loved one, conflict at work or change of job, loneliness, family problems and so on. Or you may be experiencing a mental health condition like depression, anxiety, addiction or trauma. Perhaps you're just trying to understand yourself, your thoughts, emotions, sexuality or relationships, or perhaps to understand and find purpose in your life. A skilled Melbourne psychologist expert in Acceptance and Commitment Therapy and other scientifically supported therapies, will work with you, putting your strengths and new insights in the service of a more fulfilling life. Phone today to chat with one of our friendly psychologists, or complete this form and we'll call you back.