Lauren is currently offering face-to-face and telehealth sessions via video and audio call.
Lauren (she/her) is a clinical psychologist originally from Perth, Western Australia, where she completed her postgraduate training. She has experience working with both individual therapy clients and running group therapy. Lauren provides a range of evidence based psychological interventions, primarily Acceptance and Commitment Therapy (ACT) and Cognitive Behavioural Therapy (CBT), to individuals experiencing common mental health difficulties, as well as specialised areas such as developmental difficulties.
Lauren aims to create a warm and supportive environment to work with clients to reach their identified goals and live their valued life. She uses a person-centred therapeutic framework and feedback informed therapy to create positive change for her clients.
Lauren works with older adolescents and adults with a range of presenting difficulties including anxiety, depression, stress, sleep difficulties, anger, and grief. As a new parent herself she also has an interest in the perinatal and postnatal space.
Lauren is a registered Medicare provider, and a member of the Australian Psychological Society and Association for Contextual Behavioural Science. In her other job, Lauren is a research psychologist (academic) at La Trobe University. Her research is focused on effectively supporting wellbeing among autistic adults. She also teaches into the postgraduate clinical psychology program and works as a board-approved psychology supervisor.
In her free time, Lauren enjoys spending time with her family and exploring Melbourne's vibrant food and coffee scene.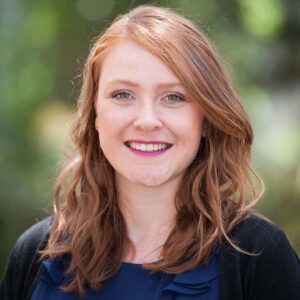 Location
The ACT of Living, 203 High St, Northcote, Vic 3070
Appointments
Cancellation Policy
A minimum of 24 hours notice is required for cancellations. Less notice than this means we will have to charge you a cancellation fee.
Consulting Times
Monday 9:00am to 4:00pm
Duration of sessions: 50 minutes
Telehealth sessions are also available
Fees
$200 per session
You will be contacted to make payment the next business day following your appointment. Payment will be made via our electronic payment system and a receipt will be emailed to you.
We accept: Visa and Mastercard
Rebate Eligibility
Medicare rebates are available, however a GP referral is necessary. To obtain a Medicare rebate you will need to obtain a Mental Health Treatment Plan and referral from your GP. Otherwise, if you have a treating psychiatrist, she or he can provide a general referral letter. If you haven't yet obtained a referral, we may be able to recommend General Practitioners in the local area whom we already work with.
For information about Medicare rebates, please see our FAQ section, particularly 'Can I receive a Medicare rebate for seeing a psychologist?' and 'Are there Medicare rebates for seeing a telehealth sessions? Or private health rebates? – COVID-19'.
If you do not wish to obtain a referral, you can check with your private health insurance fund to see if counselling is covered. Otherwise you will need to pay the full fee.