AoL website profile
Patch has been working as a clinical psychologist since 2010 across public youth mental health, child/developmental, health psychology, headspace, and hospital-based inpatient, outpatient, individual and group therapy. He has trained in a range of therapies, however, his passion, both personally and professionally, is within the foundations of Acceptance and Commitment Therapy "ACT".
It is extremely important to Patch to be genuine in therapy and in life, and to create a trusting space with his clients. Patch wants change to happen and this trust and warmth facilitates honest and at times challenging work that aims to enrich lives and decrease suffering in the long term. Patch works part-time splitting time with family/parenting and 'life' which helps him to invest in his work fully when there.
ACT is a versatile model and Patch uses ACT and the underlying science and philosophical assumptions regardless of the person and type of pain and suffering that may be experienced. He has particular interests in: relationships; family work; psychotic-spectrum disorders; adjustment to life events; anxiety; OCD; body image and eating issues, trauma.
Patch happily works with people of any culture, race, gender, sex, or body type and does not assume to understand anyone's particular context but seeks understanding as best he can from all clients.
Patch also enjoys working as an accredited board-approved psychology supervisor.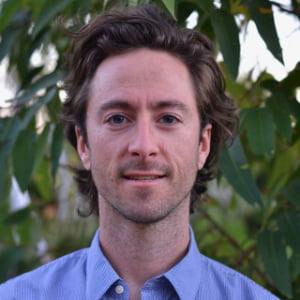 Location
The ACT of Living, 203 High St, Northcote, Vic 3070
Appointments
Cancellation Policy
A minimum of 24 hour's notice is required for cancellations. Less notice than this means we will have to charge you a cancellation fee.
Consulting Times
Tuesday 10am-8pm
Duration of sessions: 50mins.
Skype and telephone sessions are also available.
Fees
$180 per session
You will be contacted to make payment the next business day following your appointment. Payment will be made via our electronic payment system and a receipt will be emailed to you. If you are eligible for a Medicare rebate, we will process this for you.
We accept: Visa and Mastercard
Rebates & Referrals
Medicare rebates are available, however a GP referral is necessary. To obtain a Medicare rebate you will need to obtain a Mental Health Treatment Plan and referral from your GP. Otherwise, if you have a treating psychiatrist, she or he can provide a general referral letter. If you haven't yet obtained a referral, we may be able to recommend General Practitioners in the local area whom we already work with.
For information about Medicare rebates, please see our FAQ section, particularly 'Can I receive a Medicare rebate for seeing a psychologist?' and 'Are there Medicare rebates for seeing a telehealth sessions? Or private health rebates? – COVID-19'.
If you would like to claim via private health, please check with your private health insurance fund to see if counselling is covered. Otherwise, you will need to pay for the full fee.
We're here to help you find the way into a life you love. You may be facing one of life's everyday setbacks like separation or a relationship breakup, loss of a loved one, conflict at work or change of job, loneliness, family problems and so on. Or you may be experiencing a mental health condition like depression, anxiety, addiction or trauma. Perhaps you're just trying to understand yourself, your thoughts, emotions, sexuality or relationships, or perhaps to understand and find purpose in your life. A skilled Melbourne psychologist expert in Acceptance and Commitment Therapy and other scientifically supported therapies, will work with you, putting your strengths and new insights in the service of a more fulfilling life. Phone today to chat with one of our friendly psychologists, or complete this form and we'll call you back.
Get In Touch
If you have any questions, please call our Intake Staff on (03) 9939 9437 or complete the form below and we can call you back.
The form couldn't be found.