About Sarah
Dr. Sarah Liddle is an endorsed clinical psychologist with over 5 years of experience helping individuals achieve their goals and improve their overall wellbeing. Sarah specialises in working from an attachment lens using schema therapy and acceptance and commitment therapy, which have been shown to be effective in treating a variety of mental health concerns.
Sarah views mental health through the lens of attachment theory, which emphasises the importance of secure and healthy relationships in one's overall wellbeing. Using this perspective, Sarah utilises schema therapy and acceptance and commitment therapy to address longstanding patterns of thinking, feeling and behaving that may be stemming from past attachment experiences.
In addition to her clinical work, Sarah also works as a postdoctoral researcher at Monash University investigating mental health, suicide prevention, help-seeking, and sport. She provides research supervision to honours and PhD students, and lectures in the postgraduate clinical and clinical neuropsychology PhD programs. This research focus allows Sarah to stay current on the latest research and evidence-based practices in the field of mental health, which she incorporates into her work with clients.
Sarah has a deep understanding of schema therapy and acceptance and commitment therapy and how to apply them through an attachment lens to help clients overcome obstacles and make lasting positive changes in their lives.
Sarah is dedicated to providing a safe and supportive environment for clients to explore their thoughts and feelings, and to work towards achieving their goals. With Sarah's guidance and support, clients can expect to gain insight into their behaviours, understand the impact of past attachment experiences on their present, and learn effective strategies for managing their symptoms and improving their overall wellbeing.
What types of clients does Sarah work with?
Sarah works with adolescents and adults who are struggling with a wide range of issues such as anxiety, attachment issues, and other mental health concerns. Sarah has a particular interest in working with clients who are experiencing anxiety in the context of performance, relationships, and sports.
Sarah also incorporates positive psychology principles to help clients to identify and achieve their goals, and to develop a sense of fulfilment and satisfaction in their lives. Additionally, Sarah understands the importance of sport in mental health and works with clients who are experiencing performance anxiety and helping them to build resilience to overcome those obstacles and improve their performance.
Sarah is a registered Medicare Provider.
Sarah is an Endorsed Clinical Psychologist and a member of the Australian Psychological Society, fellow of the APS College of Clinical Psychologists and the Australian Clinical Psychology Association.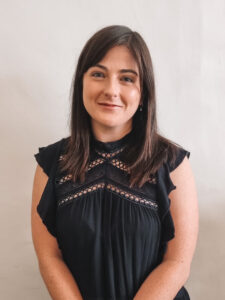 Location
The ACT of Living, 203 High St, Northcote, Vic 3070
Appointments
To make an appointment, email info@actofliving.com.au or phone 0493753641.
Cancellation Policy
A minimum of 24 hours' notice is required for cancellations. Less notice than this means we will have to charge you a cancellation fee of 100% of the appointment fee.
Consulting Times
Wednesdays: 8:30am-4:30pm
Duration of sessions: 50mins.
Telehealth and telephone sessions are also available.
Fees
$220 per session
You will be contacted to make payment the next business day following your appointment. Payment will be made via our electronic payment system and a receipt will be emailed to you.
We accept: Visa and Mastercard
Rebate Eligibility