From 24 March 2020 until further notice, all Steve's sessions are being conducted by telehealth (videoconference or phone call) due to the COVID-19 pandemic – see details of rebate eligibility. Book a telehealth session by contacting Steve by email or phone.
After previously working in the corporate and tertiary education sectors, Steve Fahey has been a registered psychologist since 2004. He has worked as a counsellor in community and family therapy agencies as well as providing coaching and counselling to employees. In recent years he has provided a broad range of psychological services (prevention, early intervention and crisis intervention) to emergency service workers as well as providing consultation and coaching to managers.
Steve works with adults on presenting issues including anxiety, depression, stress (including workplace stress), relationship difficulties, parenting issues, grief and loss, looking for meaning/purpose, career/work direction and managing change.
He believes in working with the person rather than with the problem and employs Acceptance and Commitment Therapy (ACT) in his counselling and coaching work. ACT helps clients to develop skills which assist them to effectively manage presenting difficulties and to set goals and take actions which move towards who and what is important to them.
Steve is a registered Medicare provider and a member of the Association for Contextual Behavioral Science. He enjoys spending time with his family and friends, cycling, yoga, reading, telling dad jokes and watching AFL, the world game, track and field and cricket.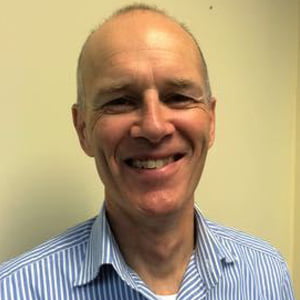 Location
The ACT of Living, 203 High St, Northcote, Vic 3070
Appointments
Cancellation Policy
A minimum of 24 hour's notice is required for cancellations. Less notice than this means we will have to charge you a cancellation fee.
Consulting Times
Tuesday 10.00am-6.15pm
Wednesday 11-7:15pm
Duration of sessions: 50mins.
Skype and telephone sessions may also be available.
Fees
$180 per session
Payment must be made immediately after the consultation. There are no exceptions.
We accept: Visa, Mastercard, Cash or Cheque. EFTPOS facilities are available on site.
Rebates & Referrals
Medicare rebates are available, however a GP referral is necessary. To obtain a Medicare rebate you will need to obtain a Mental Health Care Plan and referral from your GP. Otherwise, if you have a treating psychiatrist, she or he can provide a general referral letter. If you haven't yet obtained a referral, we may be able to recommend General Practitioners in the local area whom we already work with.
Rebate Eligibility
Please check with your private health insurance fund to see if counselling is covered. This especially applies to Skype and phone counselling which are only eligible for Medicare rebates if you live in certain rural or remote areas.
We're here to help you find the way into a life you love. You may be facing one of life's everyday setbacks like separation or a relationship breakup, loss of a loved one, conflict at work or change of job, loneliness, family problems and so on. Or you may be experiencing a mental health condition like depression, anxiety, addiction or trauma. Perhaps you're just trying to understand yourself, your thoughts, emotions, sexuality or relationships, or perhaps to understand and find purpose in your life. A skilled Melbourne psychologist expert in Acceptance and Commitment Therapy and other scientifically supported therapies, will work with you, putting your strengths and new insights in the service of a more fulfilling life. Phone today to chat with one of our friendly psychologists, or complete this form and we'll call you back.