About Dayana
Dayana is currently on leave and will be returning on 19 November 2023. Please email info@actofliving.com.au for enquiries.
Dayana is a Registered Psychologist with the Psychologist Board of Australia. She is also a full member of the Australian Psychological Society and a member of the Association for Contextual Behavioral Science. She holds a Master of Psychology (Counselling), a Post-graduate Diploma in Psychology, a Bachelor of Science (Psychology) and a Diploma in Nursing.
Dayana is experienced in providing counselling, within a variety of settings including family services, employment services and in private practice settings. She utilises Acceptance and Commitment Therapy, Cognitive Behavioural Therapy, and Solution-Focused Therapy.
Dayana also practices yoga, loves bushwalking, enjoys Sufi poetry, and has a keen interest in photography and gardening.
WHAT TYPES OF CLIENTS DOES DAYANA WORK WITH?
Dayana is passionate in working with adults and older adults and her areas of interest are Depression, Anxiety, Women & Health issues, Pain Management, Acculturation issues, Grief and Loss, Vocational issues as well as Substance Abuse issues. She also speaks Malay/ Indonesian as a second language. Dayana is a Medicare Provider for Better Access Scheme/ Mental Health Care Plan. She also consults with patients funded through WorkCover, the Transportation Accident Commission (TAC), Victim Of Crimes Assistance Tribunal (VOCAT), and Open Place (Support Services for Forgotten Australians).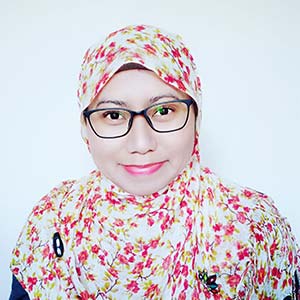 Appointments
Cancellation Policy
A minimum of 24 hour's notice is required for cancellations. Less notice than this means we will have to charge you a cancellation fee (50% of full fee).
Consulting Times
Wednesdays: 9:30am-6:30pm
Fridays: 9:30am-6:30pm
Duration of sessions: 50mins.
Skype and telephone sessions may also be available.
Fees
$200 per session
You will be contacted to make payment the next business day following your appointment. Payment will be made via our electronic payment system and a receipt will be emailed to you. If you are eligible for a Medicare rebate, we will process this for you.
We accept: Visa and Mastercard
Rebates & Referrals
Medicare rebates are available, however a GP referral is necessary. To obtain a Medicare rebate you will need to obtain a Mental Health Treatment Plan and referral from your GP. Otherwise, if you have a treating psychiatrist, she or he can provide a general referral letter. If you haven't yet obtained a referral, we may be able to recommend General Practitioners in the local area whom we already work with.
For information about Medicare rebates, please see our FAQ section, particularly 'Can I receive a Medicare rebate for seeing a psychologist?' and 'Are there Medicare rebates for seeing a telehealth sessions? Or private health rebates? – COVID-19'.
If you would like to claim via private health, please check with your private health insurance fund to see if counselling is covered. Otherwise, you will required to pay the full fee.