Why we have no waiting list
Melbourne's psychologists, and the Victorian mental health system generally, are currently overwhelmed. That's not something that just happened because of the pandemic. Psychologists' waiting lists were long in 2019, 2018, 2017…
So why do we have no waiting lists – not absolutely none, but generally none – at ACT of Living? Before I answer that question, let me explain a little about two different approaches to running a psychology practice.
Some practices are run to maximise profits. Others are run to maximise client outcomes. Of course, nobody's 'pure' in these pursuits. We all have costs to cover and families to support. Then on the other hand, even the most mercenary of therapists, have chosen the wrong profession for getting rich.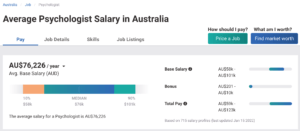 People become psychologists mainly because they want to help other people. Extrinsic sources of career satisfaction, like money and status, are much less important. But not everyone who runs a group psychology practice puts client wellbeing first and foremost.
I've been supervising other psychologists for over 20 years. In that time, I've had both psychologists and clients relate features of the practices that are run to maximise the practice owner's income. Here are the main ones that in my view, put the owner's interests ahead of yours:
Employing predominantly young or inexperienced practitioners.
Nothing against young or inexperienced practitioners. You'll see we have them here, and I think there are good reasons for choosing a younger or less experienced psychologist.
They are highly motivated, their knowledge is more up to date, they are less likely to be burnt-out or cynical.
But practice owners who want to maximise their incomes know that they can use a power imbalance to negotiate unfavourable terms in their contracts. This means they will take a large percentage of the fee you pay the psychologist (50% or more in many cases), while offering very little in the way of support.
Young psychologists working under these contracts where they retain half or less than half their fee, simply have to see more clients each day – 7 or 8, rather than 5 or 6 – just to earn a reasonable living.
An exploited worker is not a happy worker. Which would you rather see?
Controlling the psychologists' diary
Practitioners in these practices have little or no control over their diaries. When the practice is focused on marketing and having a high turnover, the key performance indicator is filled appointments.
Not client outcomes. Not customer satisfaction. Not even practitioner satisfaction.
If you are a client of such a practice and you need weekly sessions, even if your psychologist recognises that, they may not be able to provide them for you. The reception staff have already filled the psychologist's diary four weeks ahead.
Here's what this week's appointment diary looks like at The ACT of Living. The white spaces are empty appointment blocks – some because of cancellations, some held empty so that they can be offered to current clients either in case of an emergency, or because a client may need another appointment this week.
Where some practice owners see the empty spots as lost revenue, I see our practitioners taking care of their clients and their own wellbeing.
Controlling the client mix
Another problem with lack of control of the diary and the reception staff filling the therapist's appointment schedule is a lack of fit between psychologist and client.
These practices usually do no screening of clients or attempt to match the client's needs to the psychologist's skills and capabilities. Doing this takes time that is not billable. But we know that getting a good match between client and psychologist improves the alliance which contributes to better outcomes for clients.
A different way to run a practice
In 2001 when I'd decided I was going to start my own practice, I aimed to produce the best outcomes possible for clients. That's why our fees have never been near the recommended minimum and why we track outcomes for every client who allows us to.
From supervising other psychologists, from working in a wide variety of workplaces (warehouses, factories, markets, sales offices, prisons, university) I'd learned that people perform well in their job when they have a sense of control over their workflow. When that happens, if they're well suited to their role, they will do their very best to take care of customers. That is not something they need to be forced, trained (that does help sometimes though) or incentivised to do. It comes from that person's intrinsic valuing of the process of caring for clients.
So I've made sure that as far as possible, practitioners here choose the clients they see and the hours they work. This entails that they control their diaries in a way that balances client needs with the practitioner's capabilities, availability and self-care.
This means that our psychologists deliberately leave gaps in their diaries so that they can offer the best possible care to you. You are the most important person in our practice and our practitioners have the greatest possible latitude to ensure that your needs – not theirs and not the practice owners – are put first. We don't promise no waiting, but that if the psychologist cannot see you in a reasonable timeframe, we will recommend that you see somebody else. Sometimes the best therapist on the never-never is not the best way to serve you.
Finding a good psychologist who suits you is hard enough. Having to then wait before you get to see them is frustrating, adds to the risk of your mental health condition deteriorating and increases the cost of treatment overall. If you think we can help, please contact us. But please understand if we don't put you on a waiting list – it's because we need to give the best possible care to our current clients.