About Julian
During the COVID-19 pandemic, Julian is counselling all clients via telehealth: either videoconference or telephone. To make an appointment, complete the contact form below, or email

[email protected]

. Please note that our landline is not attended currently, but we do check voicemails from it each day.
Julian McNally has practised counselling psychology since 1995. He trained in client-centered and solution-oriented approaches before discovering Acceptance and Commitment Therapy in 2003. The mindfulness components of ACT harmonized with his longstanding interest in Zen Buddhism and Taoism (Julian was a Tai Chi instructor for six years).
Shortly after reading Acceptance and Commitment Therapy by Hayes, Strosahl and Wilson, Julian started developing the world's first online audio ACT training resource, 6 ACT Conversations through RMIT University (online at http://emedia.rmit.edu.au/communication/).
This resource has been utilized and cited by many ACT trainers, practitioners and their clients, and is featured in a chapter Julian co-authored in the recent New Harbinger book, Mindfulness and Acceptance for Counseling College Students. As well seeing individuals for counselling, Julian also supervises other ACT practitioners in Melbourne,  and throughout Australia and internationally (Skype, zoom or phone) and is principal psychologist at Melbourne's first ACT centre, The ACT of Living.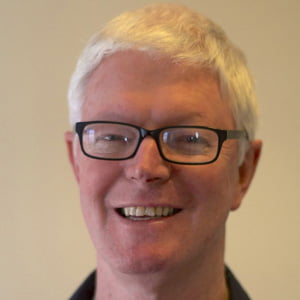 Location
The ACT of Living, 203 High St, Northcote, Vic 3070
Appointments
Cancellation Policy
A minimum of 24 hour's notice is required for cancellations. Less notice than this means we will have to charge you a cancellation fee.
Consulting Times
Mondays & Thursdays: 10am-7pm,
Fridays: 10am-4pm
Duration of sessions: 50mins.
Skype and telephone sessions are also available.
Fees
$180 per session
Payment must be made immediately after the consultation. There are no exceptions.
We accept: Visa, Mastercard, Cash or Cheque. EFTPOS facilities are available on site.
Rebates & Referrals
Medicare rebates are available, however a GP referral is necessary. To obtain a Medicare rebate you will need to obtain a Mental Health Care Plan and referral from your GP. Otherwise, if you have a treating psychiatrist, she or he can provide a general referral letter. If you haven't yet obtained a referral, we may be able to recommend General Practitioners in the local area whom we already work with.
Rebate Eligibility
Please check with your private health insurance fund to see if counselling is covered. This especially applies to Skype and phone counselling which are only eligible for Medicare rebates if you live in certain rural or remote areas.
We're here to help you find the way into a life you love. You may be facing one of life's everyday setbacks like separation or a relationship breakup, loss of a loved one, conflict at work or change of job, loneliness, family problems and so on. Or you may be experiencing a mental health condition like depression, anxiety, addiction or trauma. Perhaps you're just trying to understand yourself, your thoughts, emotions, sexuality or relationships, or perhaps to understand and find purpose in your life. A skilled Melbourne psychologist expert in Acceptance and Commitment Therapy and other scientifically supported therapies, will work with you, putting your strengths and new insights in the service of a more fulfilling life. Phone today to chat with one of our friendly psychologists, or complete this form and we'll call you back.